The Good News
Our Monthly Newsletter

This is How We Love God and God's People!
August 2022
From the Rector's Study
Beloved
So we're not giving up. How could we! Even though on the outside it often looks like things are falling apart on us, on the inside, where God is making new life, not a day goes by without his unfolding grace. 
2 Corinthians 4:16 (Message)
       The fourth chapter in Paul's second letter to Corinthians addresses light affliction that produces for us an eternal weight of glory far beyond our imagination. Anybody who has been with me long enough knows how much I used to resent Apostle Paul for his condescending, frustrated, and curmudgeonly tone in his letters.  I am even more resentful when we,Christians let our unresolved internal spiritual issues slide and perpetuate toxic resiliencec by conveniently borrowing his message to justify religious arrogance.  The light affliction he addressed in this chapter reminded me of this resentment; it sounded like Paul was just telling us to tough it out! Whenever somebody told me this, my response was not very kind whether I verbalized it or not.
       After more than a decade in parish ministry, my relationship with Paul has definitely evolved to appreciate him more because I could better understand his tone.  People in his time did not take him seriously, felt doubtful, or even misunderstood his message repeatedly despite his tireless attempt to spread the Love of God through Jesus Christ!  In the second letter to Corinthians, chapter 4 is Paul cheerleading the people, I think, him too, not to give up despite all the hardship and discouragement in life.  In Christ, Paul teaches us that God's grace prevails in renewing our hearts, minds, spirits, and souls through faith, hope, and love.
       I recently had a small group conversation with the older adults at my practicum site. Did you know that Jefferson County's 65+ group was the fastest growing between 2010 and 2020, with its population increasing by 31.8%? Initially, the conversation was depressing; some commented they felt like were wasting time, waiting around to die, and not doing anything. So many social activities are not as fun as once because their friends are no longer around; dining out is too expensive despite the mediocre food and poor service.  Social service activities feel like being forced back into kindergarten.  As they started sharing these thoughts, another person spoke up about the 31.8% increase. "I suppose there are many more of us are in the same shoe… More of us to love!"  Suddenly the room lit up with peals of laughter. Thankfully, the conversation went upward from that point when they started talking about what mattered the most in their lives after learning about more fellow retirees like them. Better yet, people came to tell me afterward how glad they had a chance to feel safe engaging in such a delightfully deep discussion. Their feedback confirmed a longing for a spiritual connection that day. Paul was right. Even though on the outside it often looks like things are falling apart on us, on the inside, where God is making new life, not a day goes by without his unfolding grace. So why give up?  
Fr. Andrew
"Rejoice always, pray without ceasing, give thanks in all circumstances; for this is the will of God in Christ Jesus for you." (1 Thessalonians 5:16-18, NRSV)
There are many things we do well at St. Paul's.  Rejoicing in our fellowship with each other is one of them.  We rejoice diversity as a gift and not a hindrance. It begins the moment you walk through that bare wooden front door, which tells us to come as you are.  As we all are on many walks of life, we cherish the love of God in each other. We may not have everything, but together we have them all!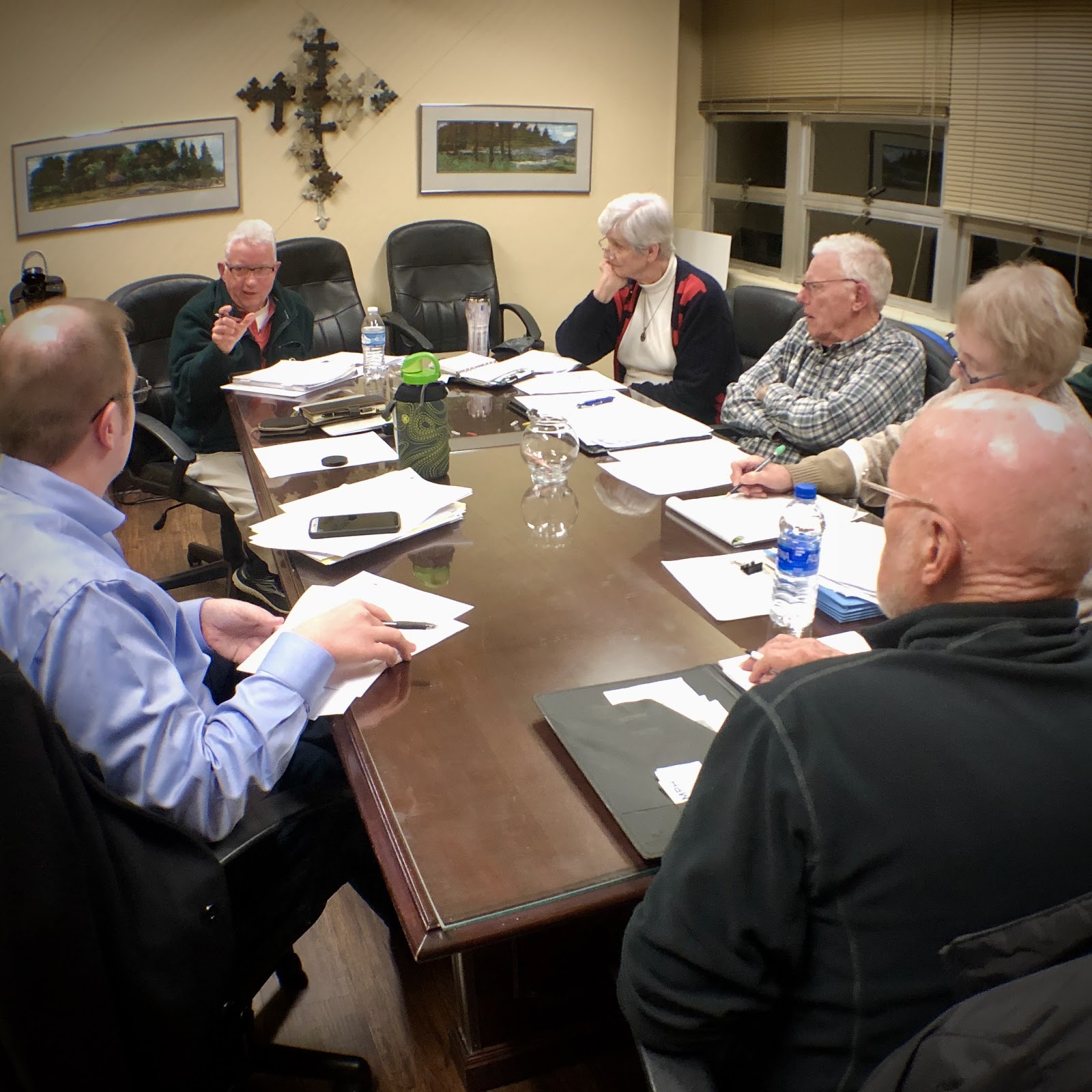 Stewardship
Stewardship at St. Paul's includes many facets including contributing one's time, talent, and treasure.  The finance committee provides support and guidance to the Vestry, clergy and staff as it relates to financial matters.  The committee also oversees St. Paul's internal controls, which insures that the funds collected and disbursed are handled properly in accordance with sound business practices.  This allows St. Paul's to use its resources to carry out its mission throughout the community.