The Good News
Our Monthly Newsletter

This is How We Love God and God's People!
March 2023
From the Rector's Study
Beloved,
Silence is golden. It feels good to see familiar faces, exchange smiles, chat, and catch up; however, I ask that we observe prayerful silence before worship – to focus on God. Sure, you might want to say, "But it's about our loving community!" or, "But it's the only time I get to see them!"  I hear you.  Believe it or not, someone gave me a dirty look long ago and told me once as I was about to start the liturgy, "Excuse me, I am still talking! Do we need to talk louder over the music to hear each other?"  I get it. It is good to see friends and have moments that spark to brighten up our Sunday mornings.  But you know what? Just as happy as we are to see our faith family, so is God. God is with whom we gather to sit.  We can always socialize later. 
Whatever you bring to church, God is happy to see you – it might be something you are proud of or feel wrong. It could even be your anger or frustration at God about a crisis happening in your life. It might even be your doubt. Walking through the front door to enter the sanctuary, we silently offer to God what is in our hearts with a contrite heart in humility.  As we take off the armor of rugged pride and be vulnerable children of God, we are held in His love, mercy, and grace. 
We observe our prayerful silence in the hope of listening to His Voice, just like Peter, James, and John did when Jesus transfigured upon the mountain. That is why silence is golden. Worship is our prayerful discipline to dedicate our time, talent, and treasure to God and His people. We pray to God in silence so that we may hear the words He wants us to hear, the direction He wants us to follow, or things He would like us to say to His beloved people in need. We observe silence to keep our chatters out of His way. We can always enjoy each other afterward. Who knows, I might join you!
Tomorrow is Ash Wednesday. As I write this letter on Shrove Tuesday, faithful busy bees are downstairs preparing for the annual pancake supper.  I can smell the delicious pancakes even in my study! So, if you don't mind, I'll indulge myself downstairs.  But tomorrow, I confess, repent, give thanks, and initiate our fast for the next forty days to walk the faith journey like Jesus showed us. We have many formation opportunities during Lent. Be sure to check out the announcements in this newsletter.
May this Lenten season be filled with God's abundant Love, Mercy, and Grace, and stay humble.
In Christ, 
Fr. Andrew
"Rejoice always, pray without ceasing, give thanks in all circumstances; for this is the will of God in Christ Jesus for you." (1 Thessalonians 5:16-18, NRSV)
There are many things we do well at St. Paul's.  Rejoicing in our fellowship with each other is one of them.  We rejoice diversity as a gift and not a hindrance. It begins the moment you walk through that bare wooden front door, which tells us to come as you are.  As we all are on many walks of life, we cherish the love of God in each other. We may not have everything, but together we have them all!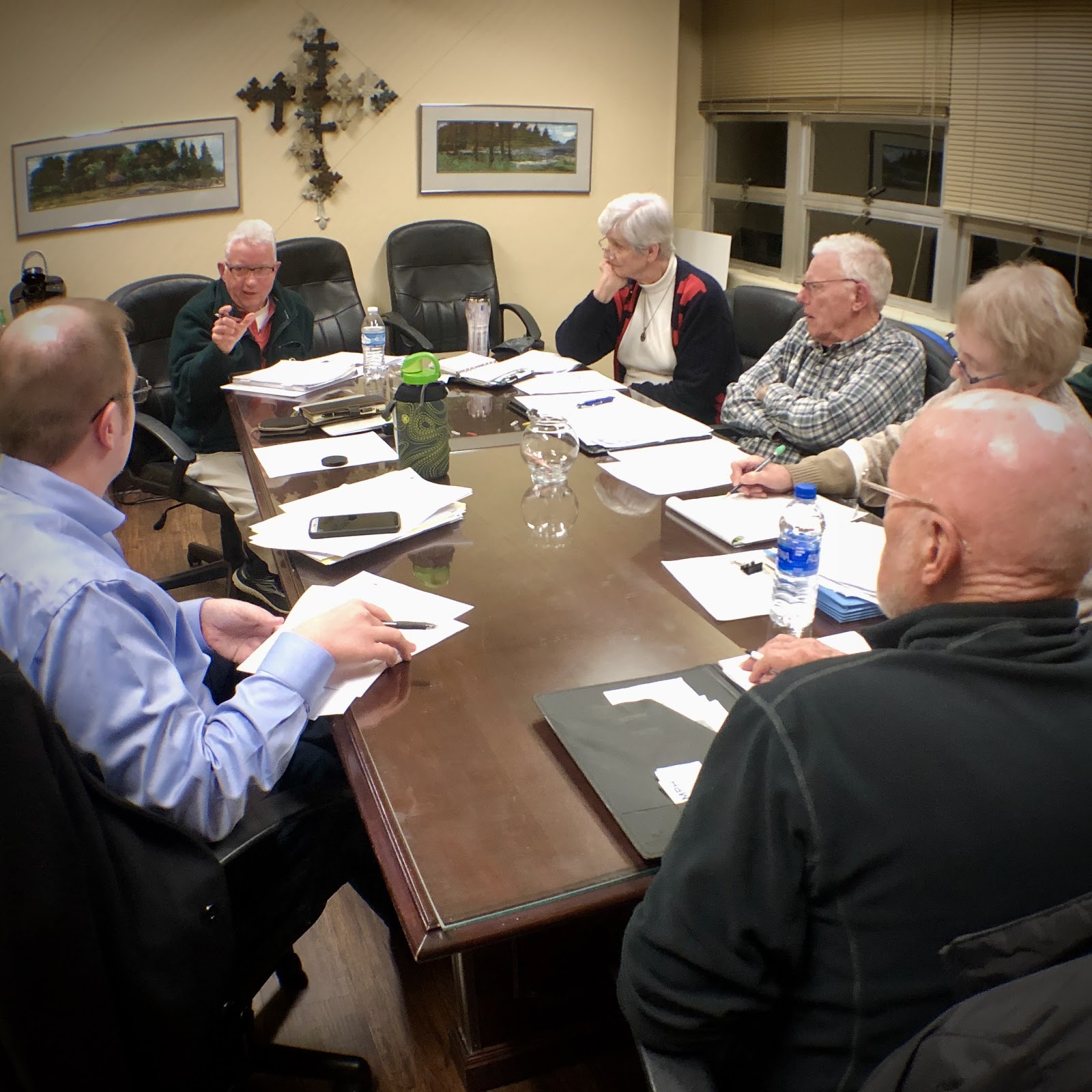 Stewardship
Stewardship at St. Paul's includes many facets including contributing one's time, talent, and treasure.  The finance committee provides support and guidance to the Vestry, clergy and staff as it relates to financial matters.  The committee also oversees St. Paul's internal controls, which insures that the funds collected and disbursed are handled properly in accordance with sound business practices.  This allows St. Paul's to use its resources to carry out its mission throughout the community.