The Good News
Our Monthly Newsletter

This is How We Love God and God's People!
December 2022
From the Rector's Study
Beloved,
The New Normal – " a previously unfamiliar or atypical situation that has become standard, usual, orexpected." according to Oxford Languages and Google, is happening all around us.  We forcibly bid farewell to the old as we emphasize the word New. Letting go of someone we loved, a house lived in formany years, or stuff accumulated orused to do involves figuring out how to create more space to welcome New Whatever.  So as we go through our end-of-the-year craziness, I want to caution us not to get lost in the moment.  Sometimes, what you might find the easiest to let go of might be what you should hold on to.  The same applies to the other way; that what you hold so tightly in your hands might be something you must give over to God. Saint Francis reminds us that it is in giving
that we receive.
I wonder what kind of New Normal Mary and Joseph lived when they said YES to welcome Jesus. Was Mary mature enough to understand the magnitude of God's favor? What was it like for Joseph to have a child with his unmarried young Mary and go to Bethlehem to register him and his family, knowing the social backlash against them fully?  Did they have a choice to say no? Of course, they did! I'd think their lives would have been much simpler and smoother had they declined because there would not have been any stigmas around baby Jesus.  However, they chose otherwise.  By saying "Yes," their lives changed forever, as have ours. Their welcoming of the New Normal let go of their selfish pride and fear but kept their faith in God through Jesus Christ.
As we go through the Advent season and Christmas, let us not lose sight of this incredible God's love story of salvation that continues to live with, in, and through us. Don't let this reality be buried in nicely wrapped fancy presents under the tree. No matter where we are on our faith journey, we must always keep the light of hope in our New Normal because Jesus will make all things new. Blessings on the season of Advent, and Wishing you a Merry Christmas!
Love in Christ,
Fr. Andrew
"Rejoice always, pray without ceasing, give thanks in all circumstances; for this is the will of God in Christ Jesus for you." (1 Thessalonians 5:16-18, NRSV)
There are many things we do well at St. Paul's.  Rejoicing in our fellowship with each other is one of them.  We rejoice diversity as a gift and not a hindrance. It begins the moment you walk through that bare wooden front door, which tells us to come as you are.  As we all are on many walks of life, we cherish the love of God in each other. We may not have everything, but together we have them all!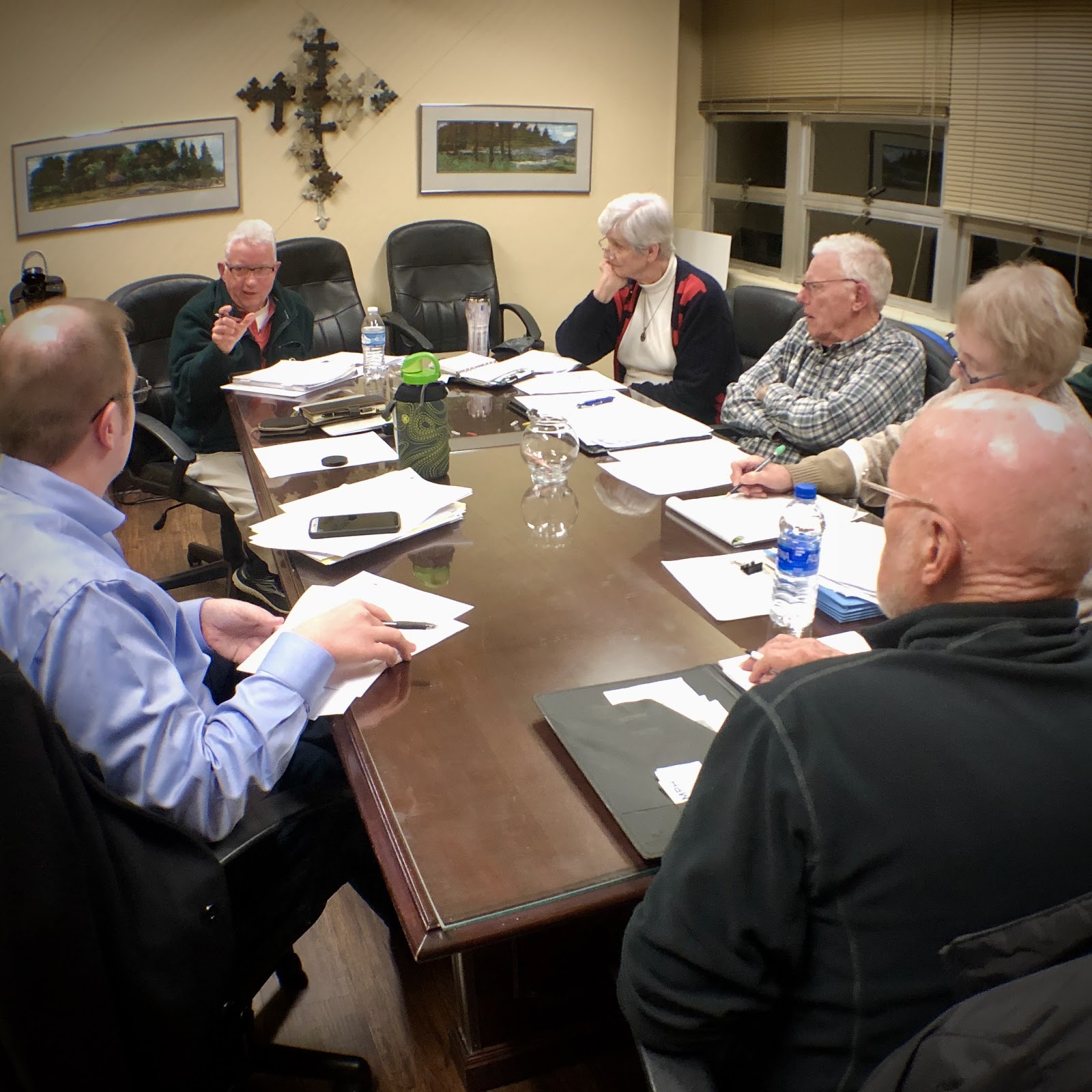 Stewardship
Stewardship at St. Paul's includes many facets including contributing one's time, talent, and treasure.  The finance committee provides support and guidance to the Vestry, clergy and staff as it relates to financial matters.  The committee also oversees St. Paul's internal controls, which insures that the funds collected and disbursed are handled properly in accordance with sound business practices.  This allows St. Paul's to use its resources to carry out its mission throughout the community.