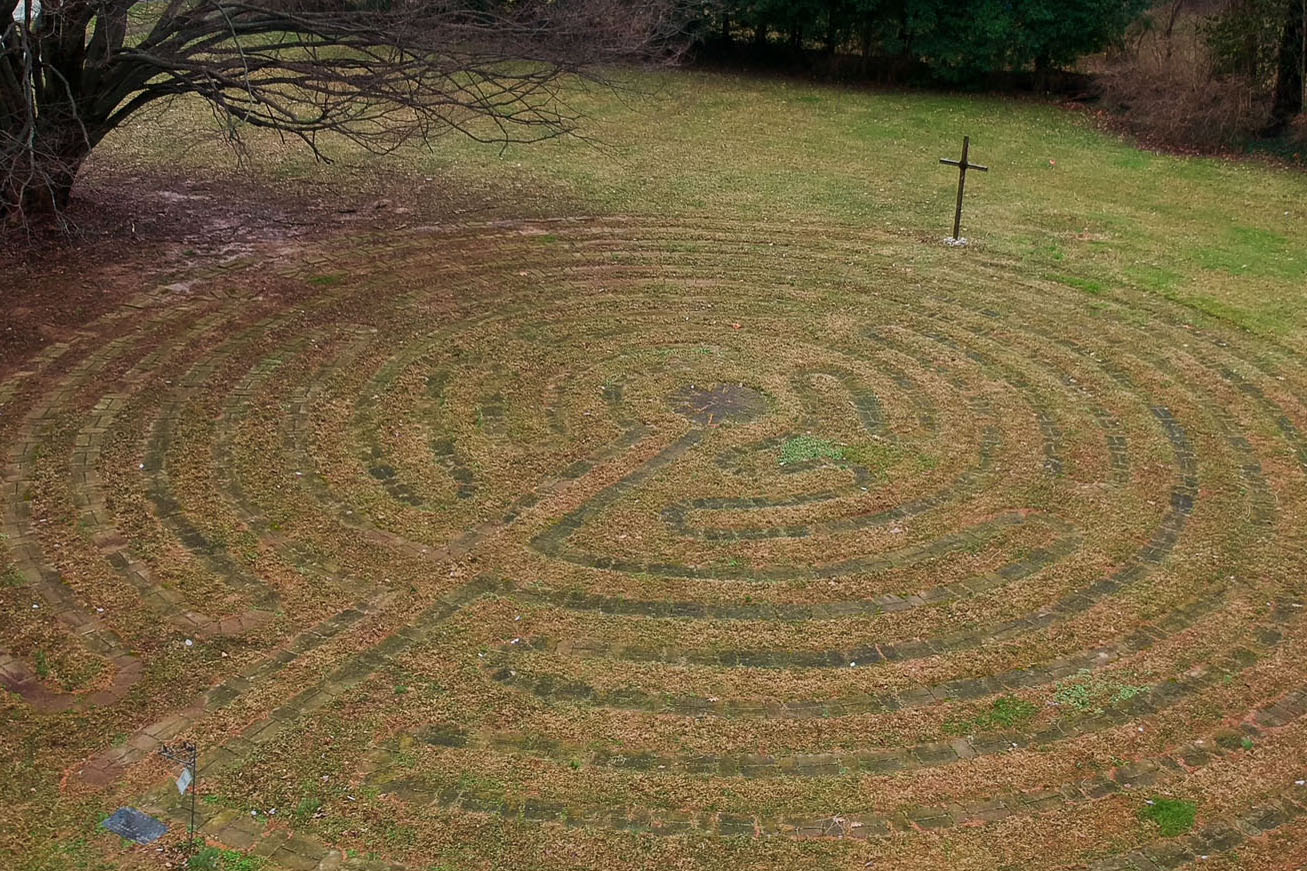 Walk a Sacred Path..
Please join us Saturday February 19th anytime between 9am-12 noon and walke our Labyrinth.
Grab a doughnute, coffee, hot chocolate while you lern the history of the labyrinths.  Hear a brief spiritual autobiography and then begin walking the Scared Path.
Walking the labyrinth is a difficult experience to capture in words.  Feeling all of the peace of a deep meditation and the joy of being involved in and with a community to fellow spiritual beings gives one deep joy.  What is most precious is that the labyrinth is not attached to a religion but a wider and more personal spiritual quality.  The only requirement is to put one foot in front of the other.